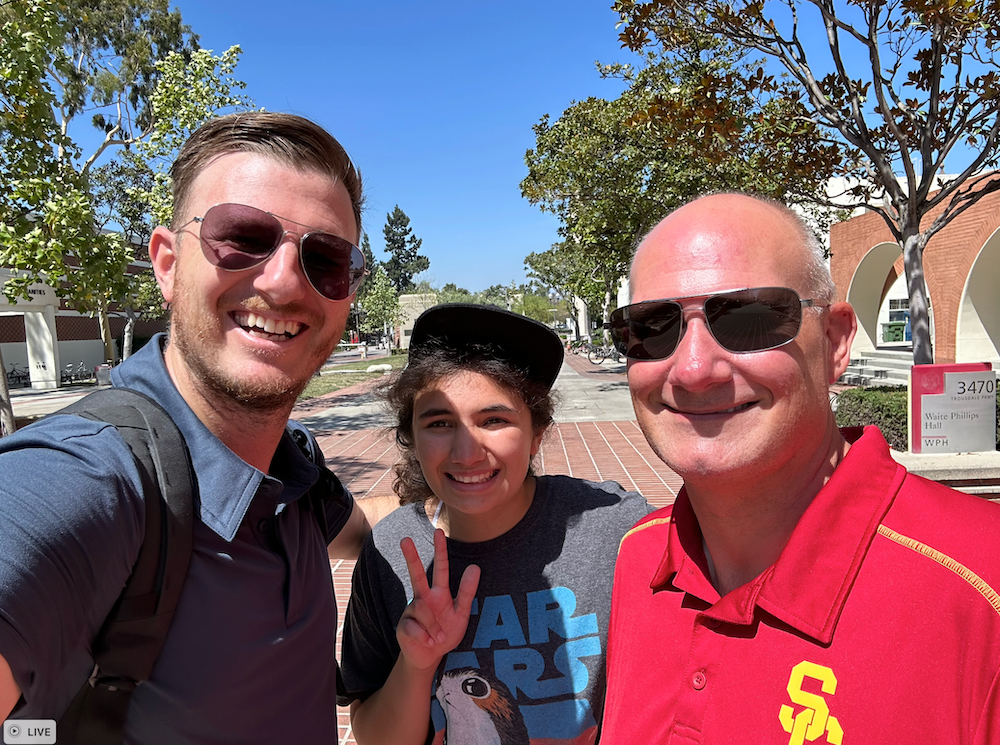 Featuring Dr. Joe Way, Director of Learning Environments, University of Southern California
🌟 "The more we can say, 'Here's why you're going to come and pay that [tuition],' because we can actually prepare you for the workforce, the more we can give that direct adaptation from classroom to workforce." ~ Joe Way
🔗 Connect with Joe: https://www.linkedin.com/in/josiahway/
🎙️ What we cover:
04:00 - The Bridge from Classroom to Career: How USC's innovative learning environments prepare students for real-world opportunities.
14:00 - Inclusivity in Learning: Transcriptions, recorded classes, and AI-assisted education
16:00 - Teaching Tools for Tomorrow: Adapting to the evolving educational landscape with new technologies.
19:00 - Digital Creative Lab Magic: Exploring the wonders of video games, holograms, and digital art in education.
27:00 - Engagement in Education: The shift towards more interactive and collaborative learning experiences.
⭐️ Leave a Review
If you enjoy listening to the podcast, ⁠please leave a 5-star review on Apple Podcasts⁠ and let us know in your review who you want to see next on the podcast. Thanks!
You can also Tweet us on ⁠@thejoetoste⁠ and tell us what lessons you learned from the episode so we can thank you personally for tuning in 🙏🙏
🔗 Connect with TechTables
LinkedIn TechTables ⁠⁠⁠https://www.linkedin.com/company/techtables/
LinkedIn - Connect with Joe! ⁠⁠⁠https://www.linkedin.com/in/jtoste/
Twitter https://twitter.com/thejoetoste
Follow us on Instagram! https://www.instagram.com/techtablespodcast/
Website ⁠https://www.techtables.com/
#edtech #highereducation #usc